Key takeaways
Asking for feedback immediately after a contact moment leads to high conversion and valuable input from customers.
When it comes to reviews, credibility is paramount. You must also show your negative reviews and how you respond to them.
By linking additional customer data (e.g. gender, age or family composition) to customers' satisfaction scores, you can identify correlations.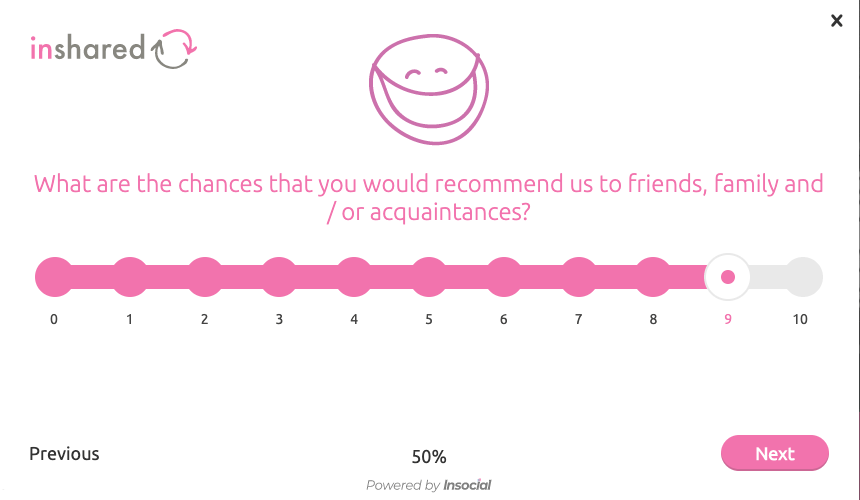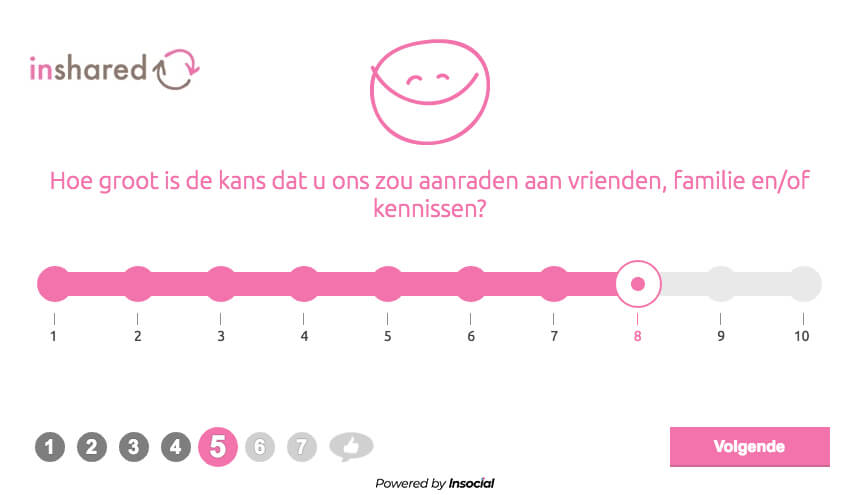 How do you turn an 8 into a 10? Satisfaction to the max with InShared!
InShared is the online insurance provider that does things a little differently with smart technology, an honest revenue model and a unique visual style and tone of voice. InShared quickly understood the consumer's desire to take care of their insurance needs online. From the very beginning, they adopted a 'digital first' approach that appeals to consumers. This allowed the company to develop a highly efficient business model.
For InShared, we measure various moments throughout the customer journey, including customer contact, the website, the onboarding process for new customers, reporting damage online and the damage-repair process. We conduct these measurements for each type of insurance that InShared provides, which allows for comparisons at different levels such as: per channel, per employee and per type of product. InShared focuses on metrics and questions such as:
Satisfaction about information provision, coverage and premium of the type of insurance in question.
The Net Promoter Score (NPS)
The Customer Effort Score (CES)
Open question: What would InShared have to do for a 10?
Would you like to know more? Download the entire success story!
Fill out your contact information and we will deliver it straight to your inbox!