You can bring CX to life by delivering reports
You can use Insocial's reports to distribute your CX results throughout your entire organization. By proactively sharing these results with your colleagues, you make sure CX always remains top of mind for them.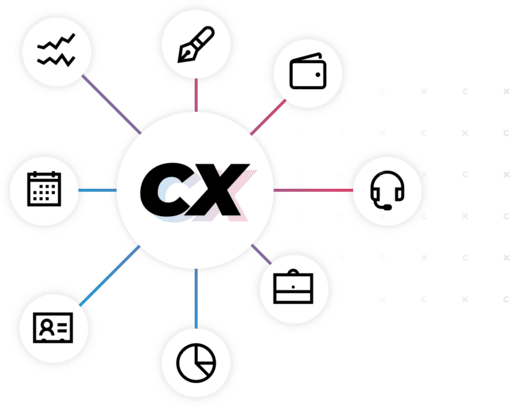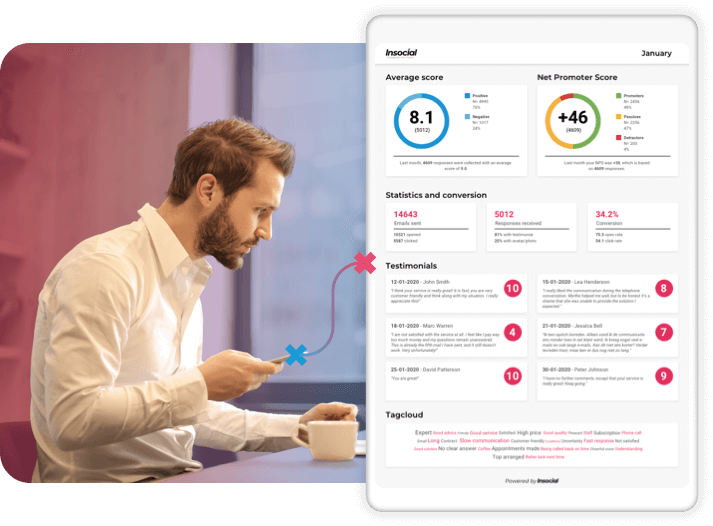 View the key results at a single glance
You can present your results with clear and insightful reports. How are your departments, teams or even individual employees performing? How are your customers doing? Share these insights and make sure your customer experience remains visible to everyone at all times.
The right information for each stakeholder
Send each stakeholder the information they need. For example, a sales employee or call center agent will be shown data regarding the satisfaction of their own customers, while a team manager has insight into their team's satisfaction and a department head receives data concerning the entire department. Furthermore, you can easily share the results of the organization as a whole with your CEO or board members.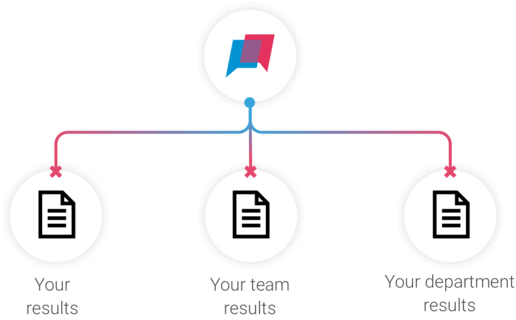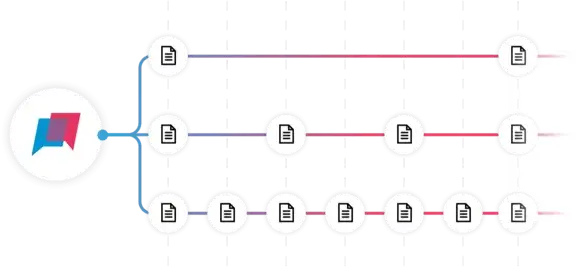 Automatic submission at your desired frequency
Do you want to inform your colleagues about their personal CX results on a daily, weekly, biweekly or monthly basis? Insocial can help you with that. You can customize the frequency as you see fit.
You are now at "Reports".
The next step is to send out your invitations.
Reading tip: CX Reporting - What 5 elements should you include?
Which data should you bring back anyway to give all your stakeholders a good picture of the current status? In this article you will read which elements should definitely not be missing!