A deep dive into your experience data
Know exactly what factors have the strongest impact on your customers' loyalty and where you need to take action as soon as possible. Our dashboard helps you translate insights into actions and consistently implement the right improvements.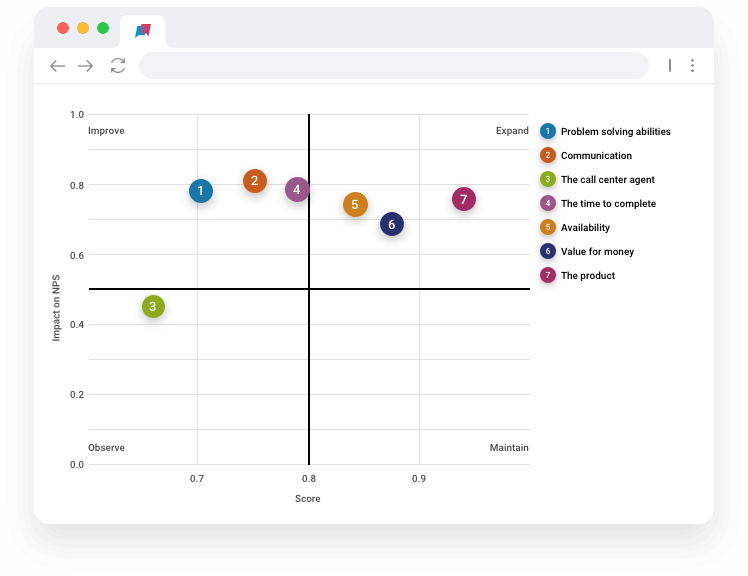 You can easily scroll through all your feedback items with our intuitive feedback inbox. Search, filter and organize your customers' feedback!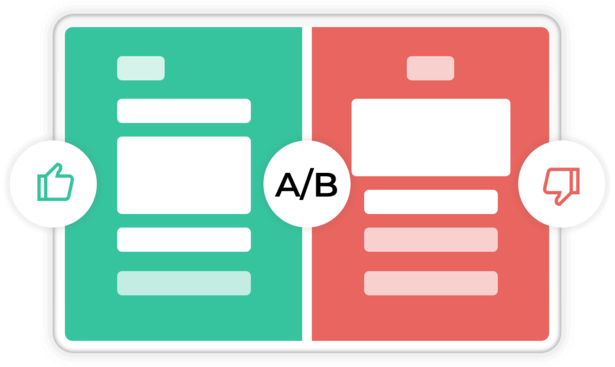 Analyze and compare the satisfaction scores of different regions, branches, employees, channels or even products. If you know that customers are more satisfied with the service you provide via telephone and email, you also know where there is still room for improvement!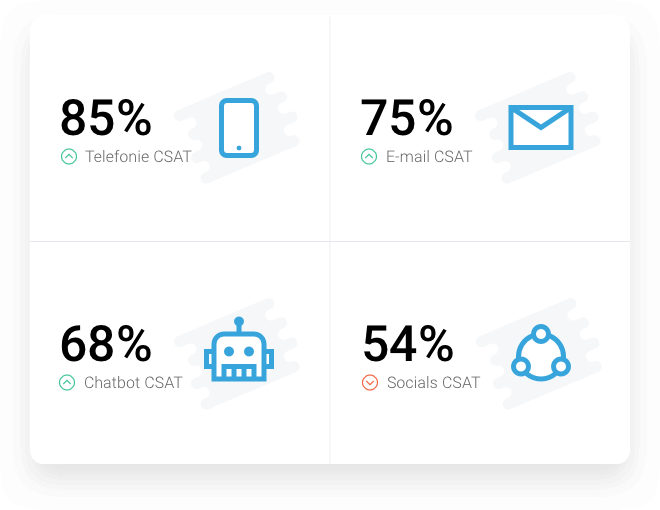 What makes customers think positively or negatively about their interaction with your organization? Asking that question will help you understand your customers' needs even better. It also allows you to uncover latent needs: needs that customers were not even aware of themselves!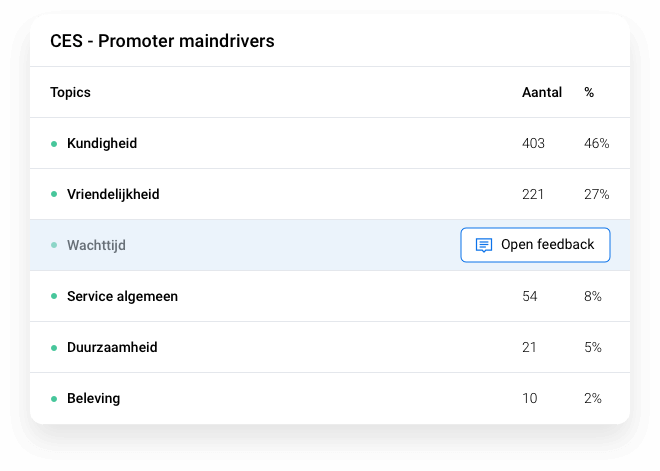 Place feedback in the right context by combining data
Track your experience data over time and compare these to your operational data to establish connections. If your customer satisfaction goes up, so will your sales figures. The relevant data will help you develop a business case to convince internal stakeholders of the major impact of experience.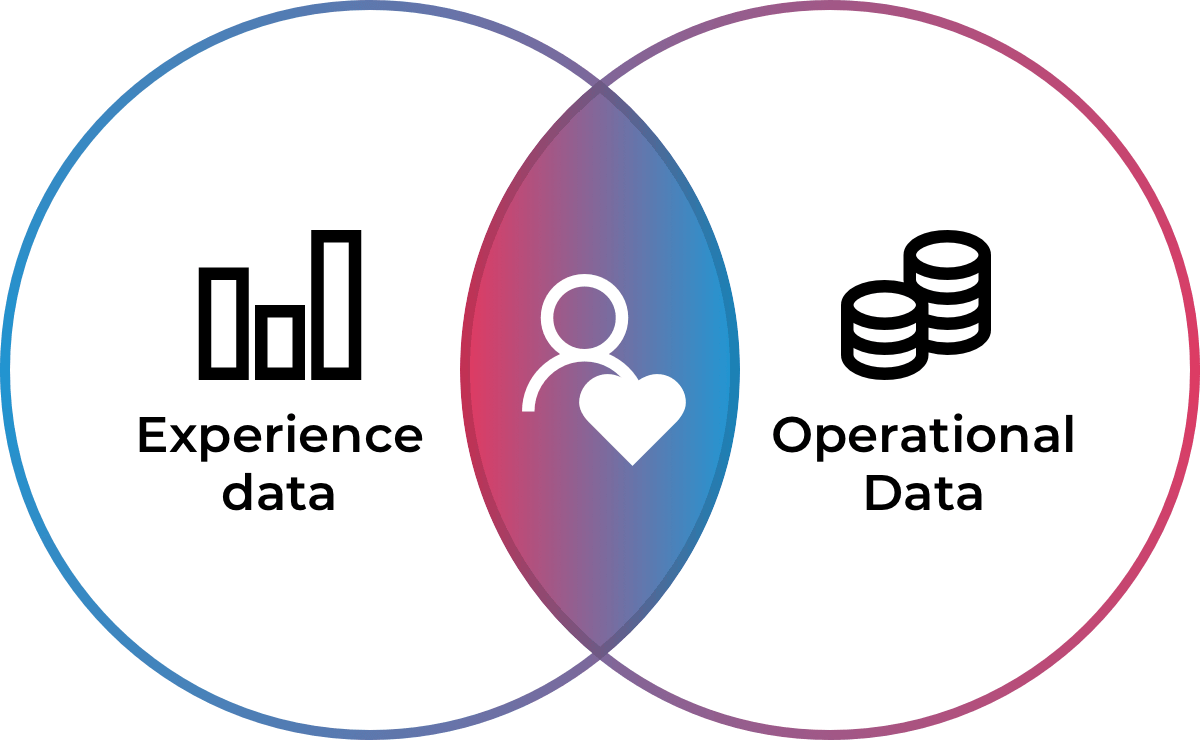 Follow our product tour
You have reached "Analysis dashboard". The next step is building reports!
Whitepaper: The most valuable KPIs for measuring customer satisfaction
How do you know exactly whether your customers are satisfied or loyal? You can gain insight into these factors by using Key Performance Indicators or KPIs. In this whitepaper, we will take a closer look at the four most valuable KPIs that organizations around the world use to measure their CX!