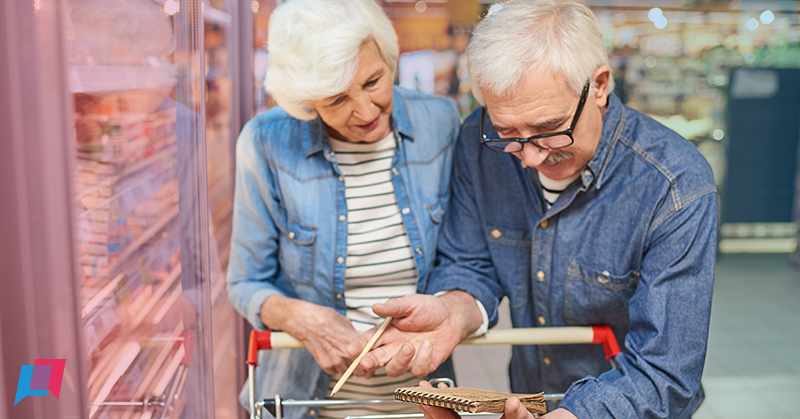 Customer retention is not considered as a priority in most cases. Companies often look more at how to attract new customers. But did you know that retaining customers is much cheaper than attracting new customers?
Customers who have already purchased a product or service from you and are satisfied with you are much more likely to make a repeat purchase. Convincing these customers to stay as a customer therefore takes less effort than reaching, persuading and convincing a new customer.
Many managers believe they do a good job in terms of customer satisfaction and customer experience. This is shown by figures from the research of Bain & Company. They write that 80% of the companies think they deliver an excellent customer experience as opposed to 8% of the customers who agree. This is a huge alarming difference, because the expectation and the actual result do not match by far.
What are the main reasons companies focus on new customers?
The first reason for weak customer retention is the wrong focus of companies. Their focus will quickly shift to maximizing profits, so higher transaction costs, product costs and service costs will sneak in. The company tries to increase the profit per customer, with the result that the customer switches to the competitor since it is cheaper.
The second reason is that it is a challenge to build good customer relationships. You first need to understand and identify the customer in order to understand where the opportunities are. When this is clear, it will take less effort to focus on your existing customers, because you know what they want and why they choose your company. You can start by getting the basics right. Stick to your promises and communicate with the customer. This ensures that the customer trusts you as a company.
Bain & Company's research also shows that:
1. Only 50% of management teams, customize their products and services according to customer needs.
2. Only 30% organize functions based on excellent customer experience.
3. Only 30% support effective customer feedback loops.


Why and how can you focus on your existing customers?
Above we already wrote that customer retention is cheaper than acquisition. It costs 5 to 10 times more money to acquire customers than to retain them. In addition, a large part of a company's turnover comes from its existing base. Added that loyal customers also provide the best word-of-mouth advertising.
That's why every company should focus on existing customers at least as much as on new customers. You'll come a long way by thinking customer-oriented and thus responding to the wishes and needs of your customers. But how do you achieve this exactly? We've listed 4 tips on how to focus more on your existing customers!
TIP 1.
Good aftercare is essential
Good aftercare after customer contact or sales is essential. Research shows that 85% of customers, where a complaint or return handling did not go well, do not return. You can prevent this by paying attention to different after sales activities. For example: asking for feedback.
A customer gives feedback when he or she has had a negative experience rather than a positive one. And with this critical feedback the client actually gives you the chance to correct a negative experience. Use this opportunity and make sure that you follow up the feedback personally, solve the problem in the right way and satisfy the customer again.
With Insocial's customer feedback software you can retrieve and process feedback. In the analysis dashboard you can see exactly who needs more care and how your company scores! Read here how it works.
TIP 2. Deploy a retention survey
When someone has left a negative rating, try to solve it as soon as possible. But how do you know exactly whether the customer is satisfied with the solution offered? You can use a 'retention survey' for this purpose.
How does a retention survey flow work?
In the first survey you send to your customer, you will receive feedback. In case of negative feedback, you can automatically ask 'can we contact you based on the answers you have given us'? Does the customer indicate that this is allowed? Then there will be a personal follow-up to solve the problem or complaint.

After this you will send a second survey with for example the question: 'how satisfied are you with the solution offered? This is the retention survey. In this way you can measure exactly how well you score on complaint handling and whether you actually convert a negative experience into a positive one.
"It takes months to find a customer and only seconds to lose one"
TIP 3. Reward your loyal customers
It's also the little things that matter. A thank you after a purchase or business gift to a new customer. Many companies, especially webshops, also offer discounts for loyal customers. Such a unique discount code gives a special feeling which makes them feel more likely to make a repeat purchase. But also think of a thank-you card when shipping and packing the package in a fun way. These are all things that make the customer remember your company and tell them about it.

With the Net Promoter Score you can see which customer your promoters are. You measure to what extent your customers would recommend your company to people they know well. They are the ambassadors of your brand. Promotors is a good target group to indicate such an exclusive discount!
Bonus tip: With Insocial's feedback platform you can easily recognize your different types of respondents (promoters, passives or detractors) and use them intelligently for your marketing campaigns.
TIP 4.
Use a CRM system that suits your organization
If something is about customer retention, it is Customer Relationship Management (CRM). Customer Relationship Management is actively maintaining and optimizing the relationship with existing customers. To get the most out of this, companies use a CRM system to track the development of a customer relationship. Some advantages of a CRM system are:
You can record the contact moments with your customer
You know exactly what each customer buys from you or what products they have purchased.
You can save special dates such as birthdays or anniversaries so you can surprise your customer in a fun way.
Employees can keep the contact with the customers warm with a CRM system.
Bonus tip: Choose a CRM system that fits the size of your company and customer base, but is scalable for the future. Think for example of an open API so you can always send data from other systems to your CRM system and vice versa.
These tips will make it easier to focus and get more out of your existing customer base. It may seem like a high threshold to get started, but it will certainly pay off within your company. At the end of the day, it's not just about focusing on new customers, but also about seeing where your current income comes from and paying attention and care to it!

Understand your customers' needs: optimize your customer retention with feedback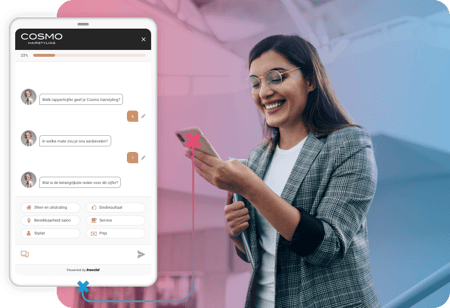 Insocial helps you to draw up questions for a customer satisfaction survey and to analyze the feedback you collect. This way you know exactly how your customers are in the competition and you can respond to this to get the most out of your existing base!


Completely non-committal. You're not attached to anything!