 Partner: Feedback Company
Over Feedback Company
Om te kunnen beoordelen of een bedrijf betrouwbaar is, hechten consumenten veel waarde aan de mening van anderen. Het verzamelen en tonen van online reviews is daarom de perfecte manier om betrouwbaarheid uit te stralen. De software van The Feedback Company biedt klanten de mogelijkheid om hun mening direct online kenbaar te maken.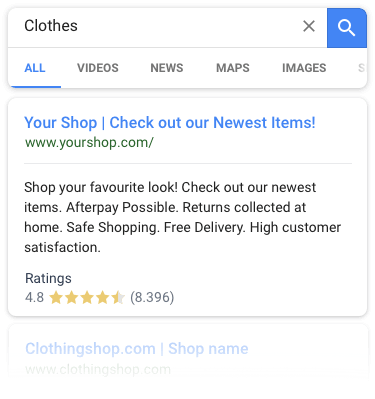 Ons partnership
Door de koppeling tussen Insocial en Feedback Company wordt de feedback die je met Insocial ophaalt, getransformeerd in reviews die je kunt inzetten voor je online vindbaarheid. Zo krijg je, als je genoeg reviews verzamelt, de welbekende gele sterren bij betaalde zoekresultaten. Hiermee vallen je advertenties nog meer op en dit verhoogt je Click-Through-Rates!
Waarom The Feedback Company
Straal vertrouwen uit. Plaats de Feedback Company widget op jouw webshop. Door deze widget met de behaalde score op jouw webshop te plaatsen zal de consument jouw website vertrouwen en hier eerder een aankoop doen.
Sterren in Google Ads. Feedback Company is een van de 32 review partners wereldwijd. Door dit partnerschap kunnen zij sterren tonen in jouw Google Ads.
Geoptimaliseerde bedrijfspagina.

Iedere klant van Feedback Company krijgt een SEO geoptimaliseerde bedrijfspagina. Hierop staan alle reviews. Ook heeft deze pagina een backlink naar jouw webshop. Door deze connectie krijgt jouw webshop pagerank een boost.
Social proof: hoe reviewmarketing meer sales genereert
Reviewmarketing is een uitstekende vorm van social proof die je webshop enorm veel kan opleveren! Door het tonen van reviews is het mogelijk om eerdere ervaringen als social proof te gebruiken en ervoor te zorgen dat nieuwe bezoekers jouw merk snel zullen vertrouwen.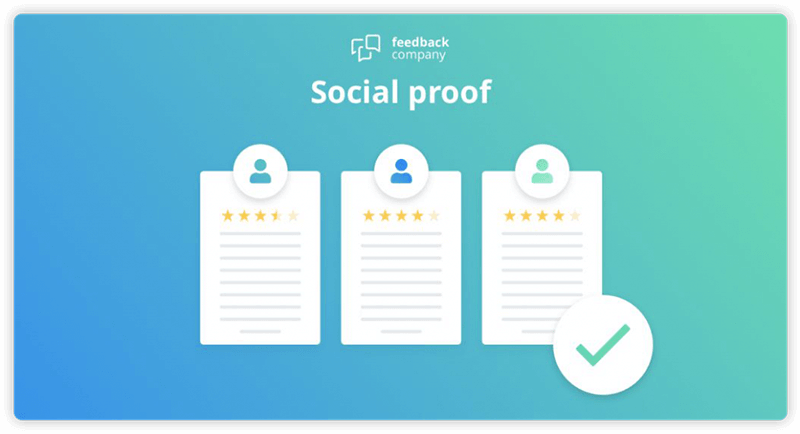 Meer over The Feedback Company
Vraag een gratis en vrijblijvende demo aan!