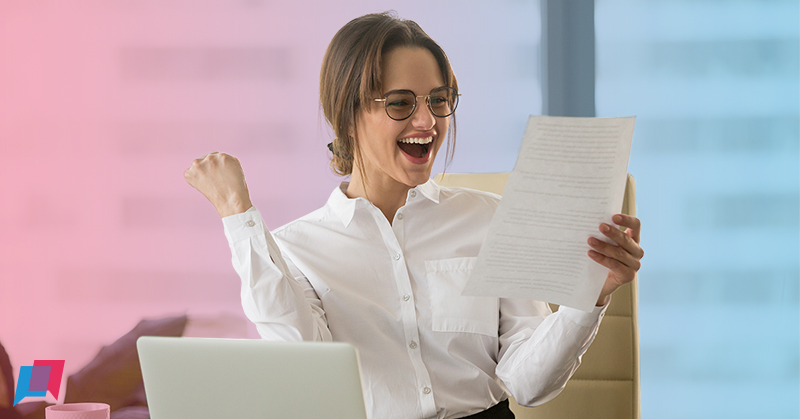 When you automate feedback through an external tool, such as Insocial, you will also receive a monthly CX report in addition to the feedback received. These reports are very helpfull to see everything at a glance and to keep the overview. In addition, you can easily forward such a CX report to your team and make sure CX stays alive in your organization. But which elements should not be missing in your report? We've listed them in this article, including the reasons why. Get inspired and create your next CX report!
The average score
The average score is the mean score based on all the answers to the survey questions with a scale or rating. This average shows you immediately how much your service is appreciated within a certain period of time, for example a month.
Therefore you can directly compare this with the month before. Has the rating dropped significantly? Then there might be something wrong. Look at the drivers and open text answers to find out. Has the number risen? Then you are doing better than last month. The reason for this can also be found in, for example, open text answers.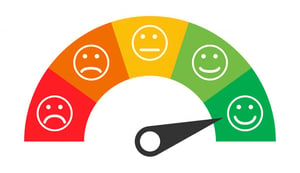 KPIs over time
In addition to the average score, you can make various KPIs visible in your report. Think of the Net Promoter Score, the Customer Satisfaction Score, the Customer Effort Score or the First Contact Resolution. For example, how does the NPS move over the different months? Place this overview in your report. This way you can recognize the peaks and troughs earlier and perform an analysis. At which exact moments did a decline occur? And why? What happened during that period that you can now learn from?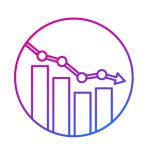 Most popular drivers
Drivers are predefined reasons. For example, you ask the question "What grade do you give our service?" in your survey. Then you ask the question: 'You gave us an 8. With which reason in particular?", where you give the respondent the choice of 3 predefined reasons or a 'different namely'. This option gives respondents the chance to also give reasons that are not predefined.

These drivers, as we call them, help you determine priorities. If a lot of dissatisfied customers choose a certain driver, it requires your attention. Therefore, also show in your report which drivers are chosen most and what the corresponding average score is.
Open feedback
As mentioned earlier, open feedback or open text responses are extremely important. Here you can read the real stories behind the numbers. Why do customers not like something or why do they like it? What went wrong? And what could be better? At the end of your CX-report you can add the reviews or testimonials of the month. If the number of testimonials is high, you can choose to show a maximum number, so your report remains clear.
Tops of the month
In "the best performers of the month" you can show which three team members performed best. In this way you give them appreciation and you also give your employees even more motivation to score better. You can also apply this to your various branches. Then you show which branches have performed best this month. To make it even more fun, you can also add a reward, for example: if a team member or an office scores best 3 times in a row, they win a prize. This will keep your employees motivated, involved and feeling valued.