 About Saysimple
Saysimple makes every conversation with your customers valuable. The smart social messaging platform makes it easy to stay in touch with customers and use their feedback to improve your business. This increases customer satisfaction and reduces costs.

We want to take customer contact to a new height by using the power of social messaging. Our platform enables businesses to respond at the speed of light, while becoming better listeners and conversationalists with every response. Turning questions into smiles and smiles into purchases, while lowering costs: that's the promise of conversational excellence.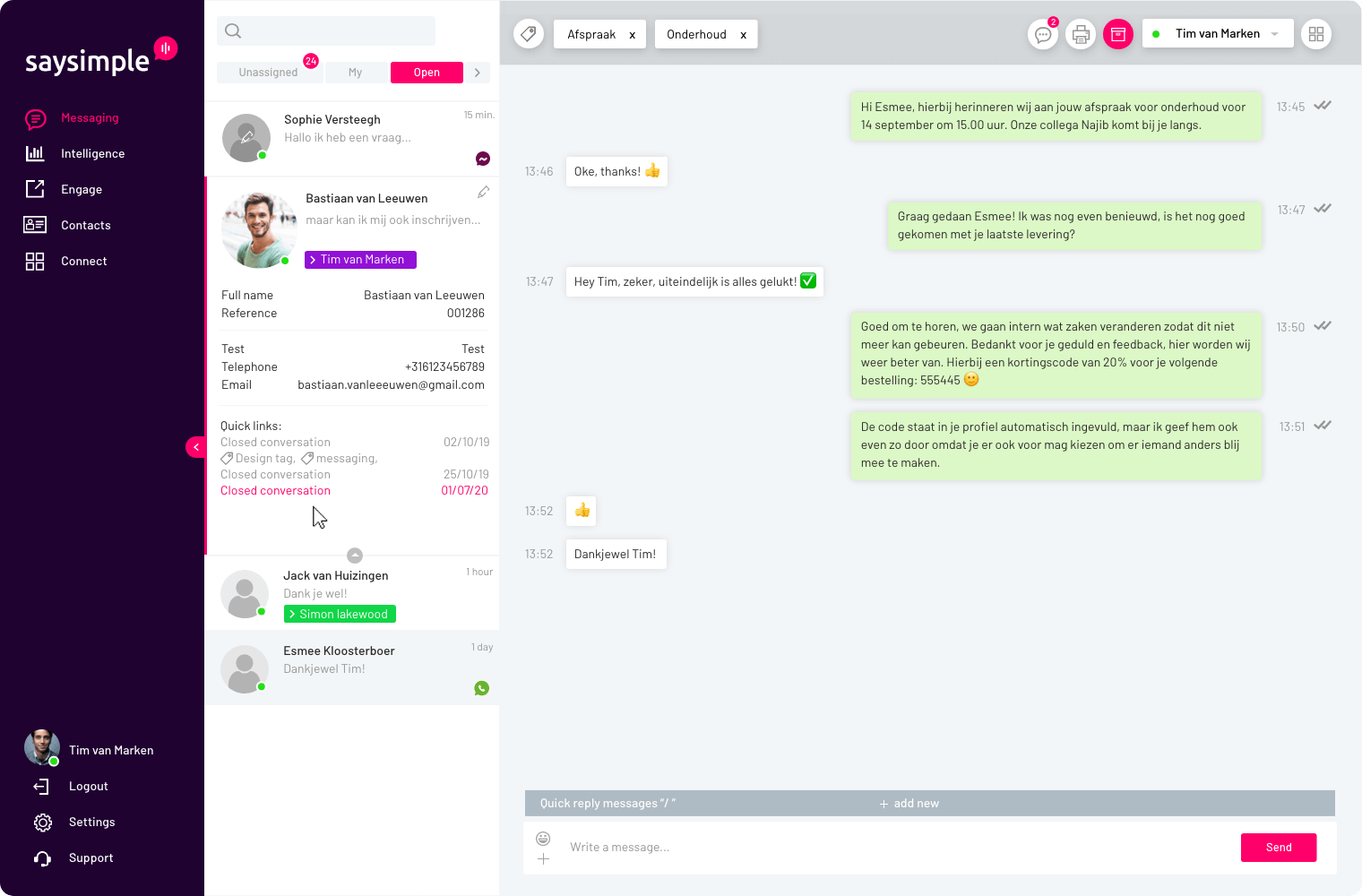 Our partnership
The Insocial add-on in the Saysimple platform lets you easily start requesting NPS scores through consumers' preferred channels. This enables your customers to give their feedback when it suits them best, and you collect representative scores.The integration of Insocial and Saysimple is very smooth. Even if you are already an Insocial user and want to automate your social messaging intelligently. You set it up in no time!
Why Saysimple?
The way you talk to customers has a radical impact on your brand, which is why excellence in communication is essential. With our Social Messaging Automation Platform, you're constantly interacting with your customers, through any channel and at any place. But it doesn't stop there.

Saysimple provides you with smart AI tools to analyze customer sentiment in detail, so you can use their feedback to improve your product or service.