 10 tips to keep your employees engaged and vital in times of working from home
1 June 2021
in
by Monique van Geest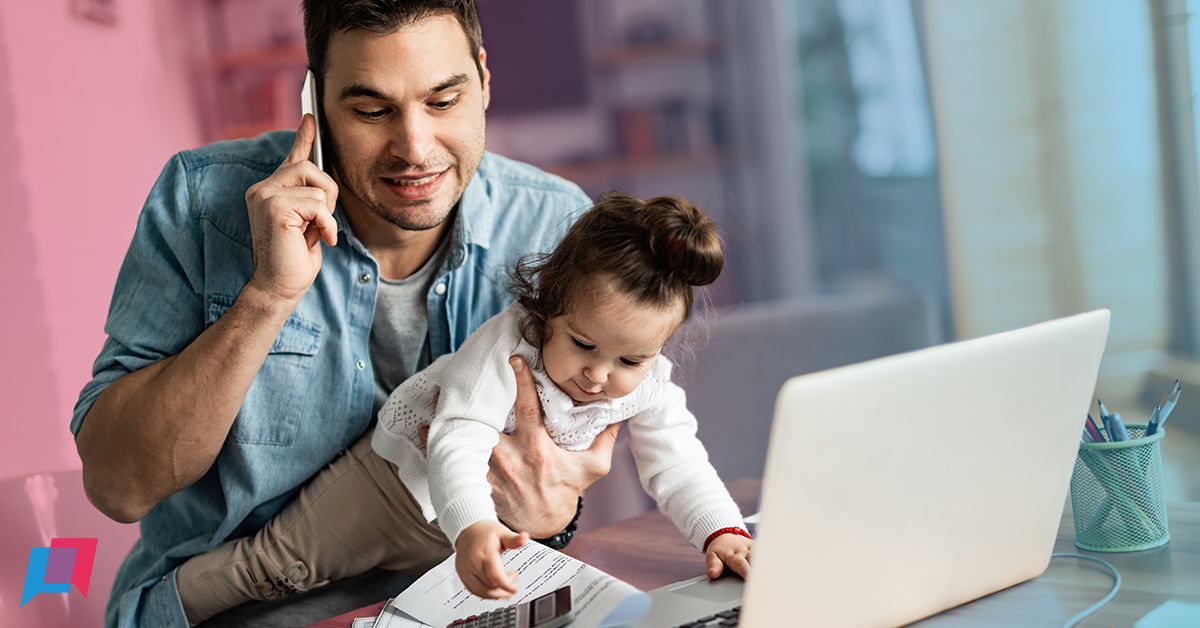 Keep your employees engaged and vital in times of working from home
As an employer, you probably strive for high employee satisfaction. Unfortunately, the current pandemic makes this a lot more difficult. In order to reduce the virus, working from home as much as possible is now the norm. Moreover, many companies are having to downsize or close down due to lower turnover. In these times, when you literally and figuratively feel more at a distance, it is important to keep your employees involved and vital. After all, you want them to stay with you even after the corona crisis. And they will do so if they are happy in their work. Moreover, employees who feel good about themselves make for happy customers, which increases the chances of customer retention and acquisition. But how do you manage that despite corona? We will help you on your way with these eleven tips!
1. To measure is to know: check employee satisfaction
Do you want to realise the win-win situation of happy employees and ditto customers? Then it is important to know how satisfied your staff is and what the possible bottlenecks are. A good method for this is to measure the Employee Experience (EX). This term stands for all interaction moments between an employee and the employer. By regularly carrying out surveys with the right questions and analyzing the results, you discover what you do well as an employer or what you could do better. For example, you learn whether the working atmosphere, leadership and cooperation are optimal or not.
2. Keep communicating
Instead of a cosy office, many employees now work at home. This creates physical distance. Employees can feel lonely and less involved. Therefore, call an employee privately more often and ask how things are going. Also give more feedback on work done and don't forget to hand out compliments. with these small gestures, the employee notices that his or her work does not go unnoticed. This makes them more involved because they feel seen and heard.
3. Go for clarity
Video or phone calling and e-mailing are quite unfamiliar ways of communicating to face-to-face communication. The non-verbal aspect is largely lost, and just talking to someone in the hallway is no longer possible. That is why it is so important now to pay extra attention to clear communication. Communicate more often, make sure the message is clear and check whether the recipient has understood it properly.
4. Be accessible
Before Covid-19, you might be regularly approached for a question or a short consultation. Or an employee might drop by your workplace for a specific issue. The threshold for this is now higher because you are out of sight and a device has to be used. Lower this threshold by clearly letting people know that you are available: by phone or virtually.

5. Prevent unrest
Uncertainty about the future of the company or one's own job is disastrous for the vitality of employees. Therefore, be transparent about the company's situation. Let your employees know what the consequences of the corona crisis are for their situation and that of the company.
Tip: Use an employee survey also to ask questions about the future prospects. Simply ask whether they still feel insecure about Corona. Do you score high on this? Then you know as an organization that you have to communicate better about this to the outside world.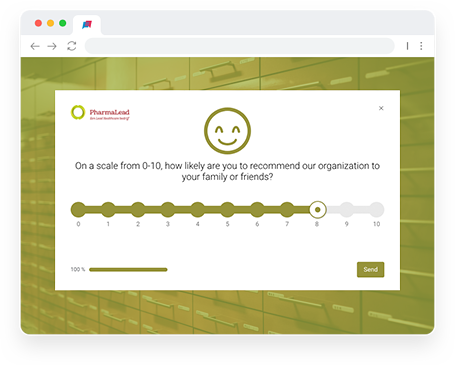 6. Think along
Working from home is a blessing for some and a horror for others. Therefore, be flexible. For example, for employees with children, it is useful if they can plan their schedule.

7. Keep employees inspired
Working from home can quickly become boring for some employees. Therefore, try to bring extra variation into the workweek. Learning new things also has a positive effect on the perception of working from home. Is this not possible by offering new projects, for example? Then give the chance to follow a course.

8. Keep employees engaged with each other
The bond between colleagues is important for good employee engagement. Home workers now miss the spontaneous moments they would have at the office, for example at the coffee machine. Online meetings are a good start to maintain collegiality. So, hold a tea meeting every week, so everyone is up to date and sees each other virtually. To bring extra fun into work, a little more creativity is needed. For example, you could start with a virtual get-together. It is also a good idea to make an online party out of a target achieved or another success. Don't forget birthdays! Send something nice to the home address. Another small gesture is to show that you are thinking of them. Or think about a virtual 'outing'. Think of a challenge or play an online game together.

9. Offer exercise: a must for the vitality of employees
With the arrival of Covid-19, another danger lurks besides the virus, namely the lack of exercise. The daily bike ride of the office or walk to the bus station is no longer necessary. The pandemic has also reduced the opportunities for sport. However, to feel good, a person needs sufficient exercise. Therefore, give your employees an encouraging push with a creative initiative. Think of a common goal, such as walking a certain number of steps per week. You can also invite your staff who is excellent at tai chi, Zumba or yoga and would like to give an hour's lesson online each week?
10. Do something surprising
There is nothing like receiving a present in these difficult times. So, give your employees a boost occasionally by having a box of chocolates delivered to their homes. Or send a drinks package for the weekly virtual team drink. A skipping rope and a subscription to online fitness kill two birds with one stone: It is a positive experience and contributes to the vitality of the employees. What is important with all types of gifts is that they are personal. This increases the feeling of appreciate and therefore employee involvement.

Take action!
Employee satisfaction is now one of the biggest challenges for employers when it comes to human resources management. So, enlist our help to understand the Employee Experience and map out the well-being of your employees!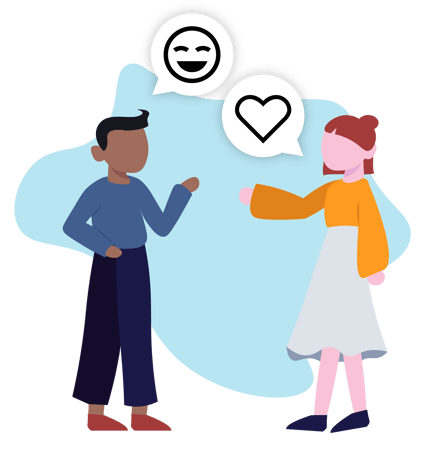 Achieve greater success with happy employees
A good Employee Experience results in happy and satisfied employees who go the extra mile for the organization and for the customer. It ensures:
Higher productivity

Lower absenteeism

Lower turnover

You attract more new talents
Do you also want to achieve this? Request a no-obligation demo and find out what we can do for your organization!