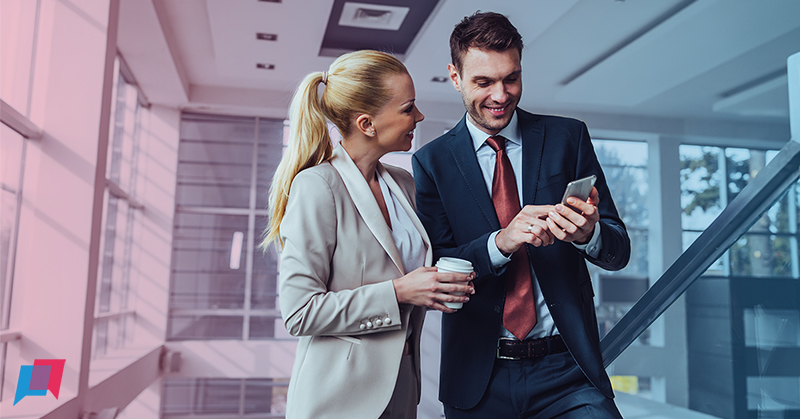 91% of dissatisfied customers will not return to you. Customer satisfaction is therefore crucial for a company's success and for achieving loyal customers and increasing growth rates. But how do you really find out if your customers are satisfied and do not want to leave?
The best way to measure customer satisfaction is by finding out your customers' needs in different ways. This can be done through structured ways (such as feedback surveys or satisfaction surveys), but also through unstructured ways, such as monitoring. In this article, we will look at 5 ways you can use to better understand your customers.
1. Feedback surveysafter interaction moments
What's definitely going to help you understand satisfaction at different moments is by asking your customers a few questions after an interaction through a survey. You can trigger these feedback surveys via an API connection with your front-office solution or CRM system after certain key moments. Like: after completing a telephone contact with customer service or after purchasing a product. By measuring all these kinds of moments, you will learn what your customers experience at those different moments is. This allows you to understand throughout the customer journey where satisfaction is rising or falling.
Insocial helps various organisations send out these surveys, such as: FBTO with requesting website feedback and GROHE with optimising and providing insight into their service!
Through Insocial, we can also gain insight into those 'soft numbers' (the experience). Based on this, we can train our team and redesign processes.
Bert Riel - Manager Customer Care at GROHE
KPIs around Customer Experience that organisations primarily measure are:
Customer Effort Score (CES)
The Customer Effort Score measures how much effort the customer had to put in to get a question or problem solved. This sounds very specific and it is. However, it is very valuable. This metric helps you find out how your service department operates. For instance, are customers often sent from pillar to post? If you score low on this, chances are that the problem was not solved or that the customer contact was very difficult. When this is the case, satisfaction will not be high either. So, good point to look at!
Customer Satisfaction (CSAT)
The CSAT is a KPI used for measuring customer satisfaction. It allows you to easily and quickly measure how satisfied your customers are with your product or service, for example. It is all about short-term happiness. The question is therefore simply: 'How satisfied are you with [subject/moment]?' As a respondent, it takes you little time or effort to answer the question and it gives you very useful information as an organisation!
Net Promoter Score (NPS)
The Net Promoter Score gives an indication in how loyal your customers are. The question reads "On a scale of 0 to 10, to what extent do you recommend us to family and friends". When you score high on this, you have many ambassadors in your customer base. This is super valuable, as they will choose your brand again and again (provided they are not disappointed).
2. Social media monitoring
You can find the 'voice of the customer' very easily! Namely, take a look at your social media accounts. On social media, you can also understand your customer. You read comments and see how often your posts are liked. When you have many likes on a post, you know there is interest in that topic! You can also find complaints and positive reactions. A lot of info that gives you an indication of customer satisfaction, but in an unstructured way.
The other day, we conducted an interview with Levi Witbaard, Marketing Director at OBI4wan. OBI4wan deals with chatbots, webcare and social service, among other things. In this interview, we also talked about the importance of media monitoring and personal service.
In 'media monitoring', you start collecting certain insights from different sources, such as social media, news sites, trade magazines, TV and radio. From these insights, you can get a lot of info. Like how your brand is positioned and whether the stories are mostly positive or not. You can then adjust your strategy accordingly to increase satisfaction. So in a manner of speaking you look outside, so to speak, to see what is going on.
3. Service calls and handled tickets
Do you have a service department? Then listen in to the conversations. After all, you can get a lot of insights from this. Are customers mostly patient and happy? Or are there a lot of angry and irritated calls? If the second question is the case, you know that something is not going well and you need to take action.
Does your organisation manage a live chat? If so, go through that transcript. Do this weekly or monthly (depending on how busy the chat is). This is where you can read the problems, questions and comments from customers or website visitors. Chances are there is useful and actionable information in here! For example, that you often see the question come up where they put the contact details. So you know you need to put these more clearly on the website.
You can do the same with your emails, tickets and social media chats. Organisations are often accessible on many different channels. So, just like with a live chat, you can read back the conversations and questions and draw conclusions. In addition, you can also see which channels are busy and which are not. Is social busy and phone less so? Then you can put an extra employee on your social media. More satisfied customers because they are helped quickly!
'Social service' is the step to actually starting the conversation. This is often also done proactively. Because you monitor what is being said, you can also respond to posts that are related to your organisation, but in which you are not always directly mentioned. The aim of this is often to provide service, help the customer further and increase customer satisfaction.
4.In-depth customer panels
To delve deeper into customer satisfaction and the reasons behind it, you can organise a customer panel. With such a panel, you can go deeper into important or interesting topics. It is also very useful as a supplement to other research methods. In this way, the customer also feels heard and very important because you really involve them in your satisfaction survey. You really enter into a dialogue with your customers, in which you can actively participate yourself!
5. Focusgroups
Focus groups are similar to customer panels, only then you take the observational role and do not participate in them. You present them and topic, for example the ordering process of a product. The group starts talking about it, which leads you to new insights. This requires more time, money and effort, but can also help lead to answers on a particular topic.

In short, there are several ways to map customer satisfaction. Some require more effort than others. But give them all a try! Structured feedback solicitation helps to measure customer satisfaction throughout the year and provide good analysis on the customer journey of the customer. A customer panel and focus groups, in turn, ensures that you get insights into certain topics, which you can do annually!
Also start sending out feedback surveys?
With Insocial, you know exactly how the customer experienced your service across every contact channel. The conversations with your call centre, your e-mail traffic, your webcare team or even the chatbots you deploy. Collect feedback from every angle in a structured and well-organised way. Want to know more? Our CX experts will tell you more in a personal, no-obligation demo!