 About OBI4wan
OBI4wan offers award-winning solutions and services for reputation management, actionable insights from data, customer experience, chatbots and artificial intelligence. Making innovative technology accessible, our partner provides comprehensive services such as research, data analysis, strategy development and training in addition to easy-to-use tools.

OBI4wan supports customers worldwide with data-driven reputation management and efficient engagement with their customers!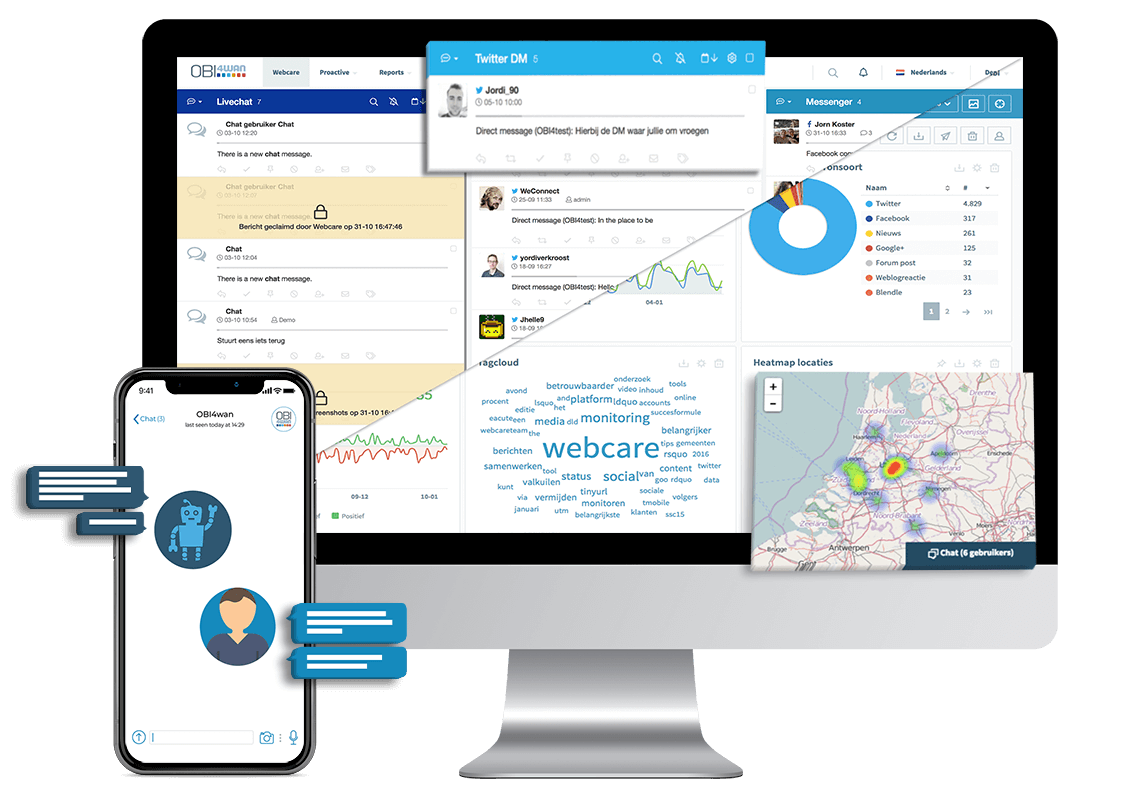 Our partnership
For years we have been working together with OBI4wan, sharing a lot of knowledge and regularly standing together at events with inspiring cases. The combination of our platforms allows both our customers and those of OBI4wan to grow in terms of webcare and satisfaction with this channel. Clear, measurable and in real-time. So you can act on it immediately!
Why OBI4wan?
For successful deployment of media monitoring and online customer contact, OBI4wan is the place to be. OBI4wan's mission is to really connect your organization with your customers. With a team of experts, they have been helping organizations since 2011. With user-friendly software solutions like OBI Brand Monitor for media monitoring, OBI Engage for webcare and social planning, and OBI Bots and OBI Insights for research, data analysis and actionable insights.
Webcare is more than online customer support
How can you best organize webcare within your company? Which channels are you going to monitor? How do you respond to positive or negative feedback? And what exactly does webcare give you? These questions, and many more, are addressed in our partner's white paper.